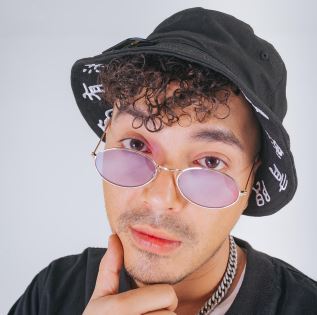 ---
Lyrics:
Yeah.. yeah uh
Check it out.. uh
(Rapping in French)
Chorus
Need a club, me voila,
Need a beat, me voila,
More beef, me voila,
I am here muthafucker want swag, me voila,
Need to blaze, me voila la la,
Now put your hands where the smoke is,
Just…
SonaOne
Yeah… Uh
I flow good, better with herbs,
My green good, better than yours,
Spent seven, eight years,
Between heaven and earth,
Now beats too heavy for your feather weight perch,
Shake a Magic 8 Ball what it say? Me voila,
Crack open a fortune cookie what it say? Me voila,
[lyrics was taken from http://www.lyrics.my/artists/sonaone/lyrics/me-voila]
Hah, I'm in your face like the atmosphere,
Bitch SonaOne the dude that all these rappers fear,
Trust me now you don't wanna war with Sona,
Ya'll are still training, I was born a soldier,
I will remain till the storm is over,
Now it's time to give it up, like a walkin' donor,
Even if you had Amnesia you'd remember this shit,
I'm taking back for a ride until the edge of the cliff,
But you never let it go until the end of the trip,
I'm turning to the dark side bitch, revenge of the sith!
Chorus
Need a club, me voila,
Need a beat, me voila,
More beef, me voila,
I am here muthafucker want swag, me voila,
Need to blaze, me voila la la,
Now put your hands where the smoke is,
Just…
Need a club, me voila,
Need a beat, me voila,
More beef, me voila,
I am here muthafucker want swag, me voila,
Need to blaze, me voila la la,
Now put your hands where the smoke is,
Just…