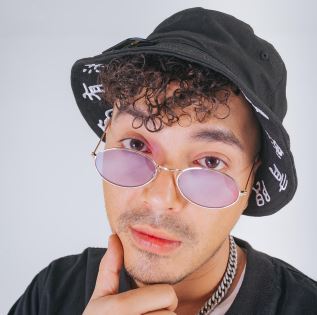 ---
Lyrics:
SonaOne
I got flow, I got swag,
Add both (flow and swag) – I'm a flag,
In the sky, so high,
Like a swallow, I'm so fly
I'm the shit, with extra laxative,
I'm the black sheep with the wool, and I got three bags of it,
The opposite of wolf, cause' I got flow,
Smoke the smelly you could smell it through your blocked nose,
See I get money, like a corrupted cop,
I get away with shit that make you wanna say, "Fuck the cops!"
I think I do these things too much, but not enough to stop,
Like I'm popping pimples, I'll be blowing up the spot.
Don't think I'll make you say, "Eww"….
And the women all around me getting hornier than Baphomet,
Those bitches ain't yours, like Michael Jackson kids,
I'm sending text messages, you still faxing shit.
I'm so fly, you thought I was an insect,
Even them pest control muthafuckers too scared to inspect,
Never stop, from hari Isnin ke hari Ahad,
SonaOne and Karmal got that fly shit, tahi lalaaaat
Chorus
We so fly,
We the shit
We got that fly shit,
Tahi lalat…
We so fly,
[lyrics was taken from http://www.lyrics.my/artists/sonaone/lyrics/tahi-lalat-ft-karmal]
We the shit,
We got that fly shit,
Tahi lalat…
Karmal
And we backkk (x4)
Uh.. I'm so fly macam lalat, I'm the shit, jangan jilat,
I'm brighter than kepala Zaibo yang botak berkilat,
Smart like the tunnel, skills in a bundle,
I'll rain on you monkeys like it's monsoon in the jungle,
Walaupun they salute me like, Sarjan Hassan,
Tak cocky macam Jalalludin Hassan yang perasan,
You saying you the best tapi engkau amatur lagi,
Macam pelajar AF yang baru belajar nyanyi,
They say that I'm the future, macam masa depan,
Datang nak sakitkan hati dan hancurkan harapan,
Kau tak boleh halang, kau tak cukup jantan,
You lacking flavour like, rendang kurang santan,
I'm a man with superpowers, cow boy like Dallas,
My shit is so fly, even flies get jealous,
Aku ayam tambatan, engkau ayam kat B.B,
Bukan yang chicken rice, kau ayam ber-STD.
Chorus
We so fly,
We the shit
We got that fly shit,
Tahi lalat…
We so fly,
We the shit,
We got that fly shit,
Tahi lalat…