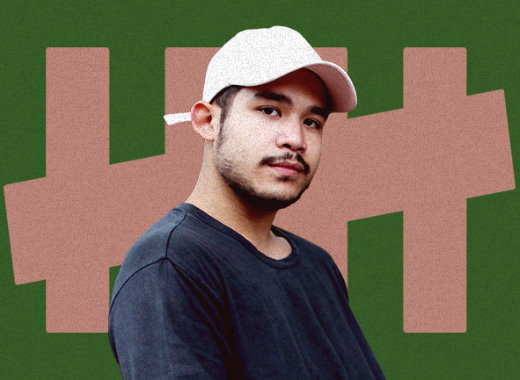 A. Nayaka - Orang Lain (Def Jam Malaysia Remix)
---
Lyrics:
(Ft. SYA, Airliftz, Zynakal, YonnyBoii, Joe Flizzow, Senna, YHB Sleepsalot & SonaOne)
[Intro]
Go Sona!
[Verse 1: SonaOne, YHB Sleepsalot & A. Nayaka]
Siapa lagi kalau bukan aku (Kid Kenobi—)
Bikin remix macam lagu baru
Bitch I'm on a song with some difference
Stars macam Michelin
Brodies on my back
Movin like we military
Gua jawab top floor bila tanya apa story?
Macam Peter Pan I be flyin' so don't stop me
And I Neverland, leher ada Avalanche
Taruk 'S' kat keranda pastu hentak—
[Verse 2: A. Nayaka]
OK
Aku orang lain
Semua jalan aku gas
Semua alasan ku beri
You got reasons to crown me on the spot
Southern Region part of Asia boutta win tho
Semua punya cara tapi cara aku Indo
Cari cara yang bagus, sampai cari perhatian
Buat apa kamu make it if you always stay the same
See the game got ways to play games on you
But my brodies 10 toes, ain't the same with you
Cari aku—
[Verse 3: Joe Flizzow]
Orang lain, satu dalam se-trillion
Mas Bro about to get my bullion
Tell me why no Coolio
So much ice around my neck in glaciers, Julio
Sekali pandang nampak kerek
Dua kali main mata terus dia gerek
Tiga kali datang dekat dia nak belek
Empat kali balik rumah dia terus gelek, gelek, gelek, gelek, gelek, gelek!
Big bad bussin' gua Flipmode (flipmode)
Ziplock bag setiap zip code
Dulu macam Snake dalam flip phone
Gua banyak main ada cheat code
[Verse 4: YonnyBoii]
Swear to God that I would never lose
Grinding on a budget till I made it on the news
There's no Cinderella that would ever fit my shoe
Cause I'm newly and improved
Sebab ku orang baru
Mimpi yang ku bakar dan semangat yang ku bara
Tak pernah bersabar cause you know I made another
Ku bina menara, made another dolla
I be on my high bila ku rasa tercabar
[Chorus: All]
Aku orang lain (aku orang lain)
Aku bukan macam cerita yang sama
Dan aku banyak main (dan aku banyak main)
Berubah warna like chameleon
Stacking up a million
Hanya ku yang tahu (tahu)
Betapa beda aku dari asli aku
[lyrics was taken from http://www.lyrics.my/artists/a-nayaka/lyrics/orang-lain-def-jam-malaysia-remix]
Aku go back to my core
Shawty got me switchin' like Nintendo
Bouta take it higher, movin' up like my crescendo
Aku orang lain (orang lain, orang lain)
Sudah beda dari dulu jadi jangan main-main
Aku orang yang lain
Betapa beda aku dari asli aku orang lain, yeah
[Verse 5: Airliftz]
Look at me shlime
Beda dari dulu I can't be the same
Used to pull up at the shows, now they all know my name
Kajang to Jakarta, put my city on the wave
Dulu tanya siapa aku sekarang "can we take a pic?"
They hittin my phone up, "Aliff how you been?"
I been good with the shlime
Bawak balik I got em I'm ballin couple racks just for my moms
Tak payah nak slide if you ain't a part
Man I'm just rollin' with the ones, from the start
Alhamdulillah, praises to God
I stay down, with the ones that always been around
Dulu lain, sekarang we go up-up-up
Aliff let em know-ow-ow, go
[Verse 6: SYA]
I don't think you ready, I'm not lyin'
I don't think you ready, ku orang lain
When you see me pullin' up, up on your street
Know you hit em' breaks cause I caught you with my steez, uh
Switch lanes, I'm on new a wave
Bet your boy be calling when he catch me on stage
I ain't gotta try, cause I know I keep it real
Boy you ain't fly, just a critter in the fields, huh
See I'm the one they try to mess with
Cause they know they need me, just to prove how big they testis
Guess this, you can never beat me I'm the best-est
I be down with the beasts, you still waiting on the guest list
[Verse 7: SENNA]
Sekarang aku terbang tinggi ku di atas
Aku flying private macam IG ku dia request
Beda dari dulu tapi kau yang main-main (uh, uh)
Dulu tak kenal, sekarang nak mintak aku sign-sign
Aku macam fine wine
I get picky when it's time to fine dine and ohh my
Temuku di Japas makan steak on this side
Aku ada habit, I can't get off your mind
Aku ada habit, I can't get off your, mind yeah
Kuala Lumpur to Jakarta, baby you know I got shli-i-ime
And I don't waste no time, no time, no time (no time)
[Verse 8: Zynakal]
Ku ikut berubah dan juga waktu
Susah payah kerja aku dulu
Dan aku biarkan masa
Ceritakan cerita lama semula
Ada bukti genggam dalam tangan
Cita-cita dari pengalaman
Siapa usaha pasti ada jalan
Jangan rushing jalan pelan-pelan
[Outro: All]
Aku orang lain, eh
Sudah beda dari dulu jadi jangan main-main
Aku orang yang lain
Betapa beda aku dari asli aku orang lain, yeah