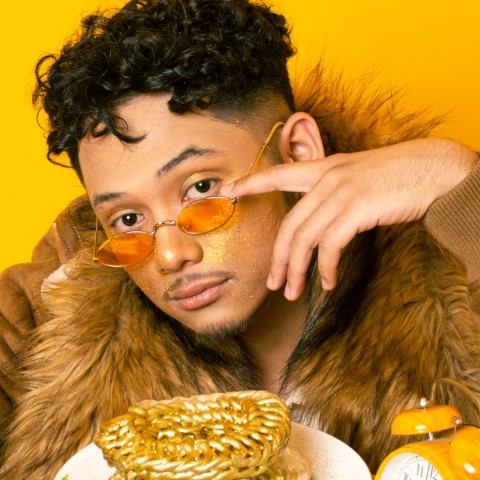 ---
Lyrics:
Oh, I travelled far
Think i can see the stars
All these times I've been away
Collecting all these scars
And when i thought so naively I'm almost there
I realize with my own eyes i only moved a square
Well I guess that's just how it is
Turnout the answer was the quiz
Turnout it was me all along
Why the climbing feels so long but still I be strong
Will I ever see the finish line?
I dunno but I keep on climb
The more i get the more I grind
The more the numbers in my bank
The morе the numbers of my show
The morе i smoke them loud #ss dank
The more distance I would go
Wish me luck for I'm too deep up in my journey
Bismillah, I pray my fire won't stop burning
Wish me luck
Bismillah
Wish me luck
Bismillah
Will it be worthy of time
My tears, my blood, my dime?
Will you stay here if I went overtime?
You will never ever know
You think too much you'll never go
[lyrics was taken from http://www.lyrics.my/artists/basboi/lyrics/bismillah]
You'll have it all
But not control
You want the fortune and the glory
Bad b#tches in a brand new cabriolet
Big house floored by marble and parquet
Do you only love the result or do you love the play?
Do you even wanna stay when you know the price to pay?
Only thing that i could say, when sh#t go outta my way
Wish me luck for I'm too deep up in my journey
Bismillah, I pray my fire won't stop burning
Wish me luck [wish me luck
Bismillah [bismillah
Wish me luck [wish me luck
Bismillah
Forgive me, ma
For judging your choices
I was young and dumb and broke
My ego got in the way
Now I know, ma
That you're just doing all the best you can
Life's a beast that we foolishly try to conquer
As I'm gonna take my first step
Please send me bismillah
'Cause I'm gonna need it
Wish me luck for I'm too deep up in my journey
Bismillah, I pray my fire won't stop burning
Wish me luck
Bismillah
Wish me luck
Bismillah