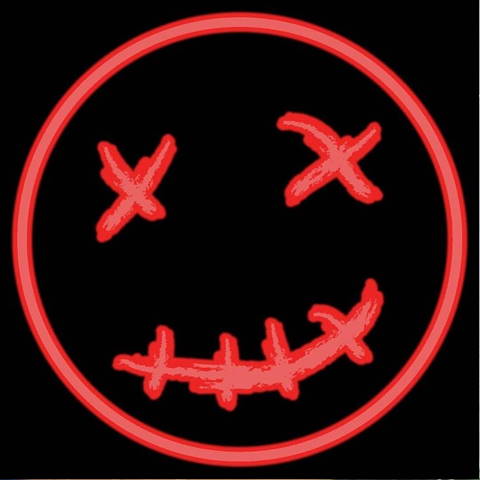 ---
Video: No video yet. Post a video for this lyrics
Lyrics:
(N$H)
Macam crack dalam bag
Aku comback dalam track
Aku flyhigh pakai jetpack
Macam muntah korang whack
Korang kena trap lepas dengar trap
Then tak bole lek minta sign atas check
Forceparkbois berapi bukan berair
Aku tapau kau macam juadah kuih
Ini syndicate tak jual organ
Ni barang panas macam kluar oven
Ma clique triple sick
U be like a dick
Barang kami laris
Macam produck herba
But takkan terhabis
Selagi we on fire
(Abdul Rhyme)
Bila dihembus bagaikan sebutir peluru,
Susah ditembus berdindingkan sepuluh penjuru,
Mindanya rakus diam diam tapi berguru,
Jadilah orang bukannya mambang pergilah kau memburu
Aku datang dari hitam dan kini berwarna putih,
Yang dulunya suka threesome sekarang semua di usir,
Kau bilang dulu ku gila kuasa? Sudah ubah
Sekarang waktu ku dengar Rossa,sudah tukar!
(Feeko MustDie)
Kalini aku datang bawak 12 bullet
Reload dalam rhyme, metaphor split kasi semua squirt
Kalau noel tuhan rap, aku setan sayap patah
Kalau kau jatuh kafir aku salib kau tengah bandar
Tuhan murka aku, sebab aku azazel
Lagu aku bisikkan, buat korang semua jahil
Yang cuba cuba basuh aku tolong sini tampil
Aku sangkakala kiamat, panggil aku israfil
(Han Panas)
Salam mungkin ramai tak kenal
Rapper cuba nak kekal im going high kene bal
Kenapa sebok nak suluh aku si peluntur buluh
Aku melanda scene clique kau kukuh roboh
Kate kate kiasan mari sini ku hiaskan
Ku bahaskan perbahasan perjuangan ku lapahkan
Setiap detik ku melangkah setiap bibik ku memangkah kosa kata ku tepapar
Glock in ma hand gratatata
(Nami)
Masih dengan orang orang lama bukan talam dua muka,
Komplikasi digabungkan adaptasi atas ritma,
Fikiran salah baca lalu diri usang mati
Berjanji bawah tanah belum hidup dah semati
Sebatikan lah diri dengan bumi yang di benci
Yang di tangis dari pagi sampai hilang matahari
Mata mata kan perhati cara cara kau bermula
[lyrics was taken from http://www.lyrics.my/artists/forceparkbois/lyrics/unity-cypher-vol-2]
Jadi hati hati ludah walau cuma suka suka
(Noel)
Yall look like a school boy tryna break a bank,
Gonna wipe all the rapper im pulled with the gang,
Cannot change the world cuz ur lyrics uninteresting,
But why yall always said money isnt thing?
All the bitches tryna stick so better called me asap,
Im rockin on this shit, haters blocked on whatsapp
(Blxckid)
Check the stats we keep hunnid all the time and then put it in the bag
We all mad cracks we dont need no knive got kerambait on my back
Hustle bro hustla
Semua naik naik tapi taknak taknak belajar
Taksuka boleh blah jangan nak cuba cuba tadah
I dont mean to brag but we killin it
Man no need to flex boi u'll noticed it
Aku tak hensem tapi aku lit
Aku slay flow kau imma copykid
We sapu all brands
Tak bagi kau chance Masih meletup walau takde chains
Hakuna matata we dont need no bata
Sapu semua rata like haya karambabababa
YNP
Kill all the opposition
Move and step back this the demolition
Persetankan semua accusation
Bergerak dalam satu formation
No nation form a nation
Like domino i dominate this demonition
This the demon version always have a vision
Straight facts its not a fiction
We need to be patient
I break my back now
Then we need no introduction
No nonsense
Take a step back like no function
And i bring it back destruction when , pull up ma stick and i get it i get it i beat it i beat it u shooting the 50 No hesi i kill it
(CHK)
In the studio gua check the mic
Make it pro like my flow so tight
Make it low mcm awek lu bite
Make it go korang takleh hype
Make it go takleh go
Let it go we take it pro
We let go we sell the soul
Like a ball we aim for goal
Go goal with the kick
4 5 to the 6
Macaroni with the cheese
Eat the pill yea we sick
Takleh go where to go
F*k the bitches and the hoe
We go high but still stay low
Make it go we keep it slow