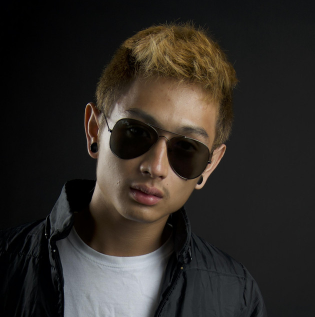 ---
Lyrics:
[Francis Roman]
Ey yo Jay,
Can you teach me how to be that handsome and cool guy ?
I just want to be that cool guy man.
Francis Roman here,
Let's go.
[Hook - Francis Roman]
Kacak (x4)
Aku
Kacak (x4) (yeah)
Nak
Kacak (x4) (huh)
Kena
Kacak (x4)
[Verse 1 - Francis Roman]
Semua manusia nak jadi kacak
Tapi semua boleh tahan lasak
Semakin ramai budak belum masak
Tapi claim dia nak main gasak
Rapper 1 minit memang betul
Nak jalan jauh kena ikut tol
jangan potong dol, baru ada soul
tengok tapak kaki and then set your goal
Jangan cakap kau nak jadi kacak kalau masih go dengan perangai sombong
Cam sundal bolong campak ke dalam tong dah kena hentam baru nak mintak tolong
Realiti kau tu kosong takyah acah acah tinggi kalau rendah
Ngaku sudah, kau tu addicted to fame , lame , macam kau hisap dadah
One word for you stay humble, be humble, don't mumble
We've a couple double trouble struggle, scenes crumble , that's fatal
We gotta save the scene , it's weak get a Vitamin
Be strong be the wolverine
Suka hidup in this world ? (yeah)
Jadi kacak biar natural !
What I see to be the real rapper
Gotta stay faster , what they call hustler
Never gonna put them on a beat
Unless I'm trying wanna be the master
Jawapan kena cari bukan duduk tunggu matahari terbit
Nanti sakit macam kena cekik, kena serik , ke kau ni memang lembik ?
[lyrics was taken from http://www.lyrics.my/artists/francis-roman/lyrics/kacak-ft-woshijay]
Dik , kalau nak jadi kacak , senang sila mula dari bawah
Tak elok hanya makan nasi tapi tak tahu ceritanya dari sawah
Jadi kacak memang bukan senang , well
Let's keep it real , huh , deal ?
Sharing my thoughts and feel
That is a thought that worth hundred mills !
[Verse 2 - WoShiJay]
Attention to rapper rapper dari IG,
Sebelum mula salam kepada OG,
Aku kacak, aku rapper, aku hustla,
Tapi ramai Wannabe masih belum popular
Naanum rappernu sollikethu, taaram illathe pattu nee paadikethu,
Vithimuraiye nee maathureh, Kalacharathei nee maarukkureh,
Yen Vetti bantha unnakku yen vetti bantha,
Un Kaatheiyileh nan Yemanna vaaruven please stop your bantha,
(Hui Shen Mo x4
Zhui Qiu Ming Lin Er Bu Shi Zhi Shi ) X2
Hua Shi Jian Ting Hao Yin Yue
Hua Shi Jian Xie Ge Ci
Lu Guo Ni Lan Tuo Zhi Shi Yao Chu Ming,
Ni Qu Si !
Kude irrunthu kai thaathuruvan nallavan illeh,
Thoorammah irrunthu pooram pesuruvan kettavan illeh,
Unnaiyum ennaiyum innaithethu inthe Hip Hop, Tamil Hip Hop,
nalla un kaan thiranthu paar Wo Shi Jay on the TOP! (Peace !)
[Hook - Francis Roman]
Kacak (x4)
Aku
Kacak (x4) (yeah)
Nak
Kacak (x4) (huh)
Kena
Kacak (x4)
[Francis Roman]
Yeah
Francis Roman and Jay
Kitaorang kacak tak ?