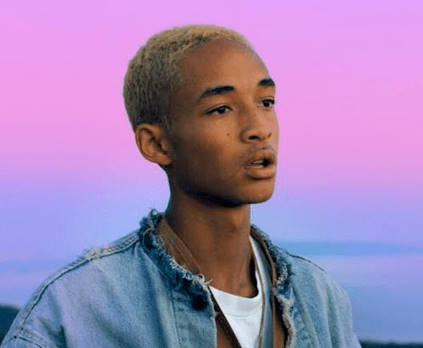 ---
Lyrics:
"Love."
"The United States—and the White House—smile!"
Come here, mama, I know you want me
Food from the soul, I know you're hungry
Gave you my two cents, ain't got money, but
I'll take you somewhere fun and tell you something funny, hey
It's something funny, baby
When I open my eyes, I wish to see you (Love)
But your phone doesn't ring and you're gone all the time (Time)
Well I guess you're somewhere with your crew (Crew)
Isn't the first time, but the worst time, and I'm feeling so blue (Blue)
You sit in your room and you listen to tunes
And I'm feeling embarrassed, it's true
You out there in Paris with who?
When I open my eyes (Eyes), I wish to see you (You)
But your phone doesn't ring and you're gone all the time (Time)
Well, I guess you're somewhere with your crew (Crew)
I'm at the SOHO House
If you wanna come through (House), there's a seat just for you (You)
My prettiest secret, I hope that you keep it
I'm blue as a piece of the moon, and I know I'll be seeing you soon
She said "Jaden, you are my soulmate" (You are my soul)
You only say that when you're lonely (When you're lonely)
Girl, I'm surprised you even know me, ay
I'm not gon' fuck, but we can kick it like we homies, ay
'Cause we just homies, baby
Life is a puzzle, it isn't picture perfect
You could miss perfection in it because it is subtle
The storm is coming and it's raining cats and dogs
Stay away from all them puddles
I'm keepin' it humble and noble
I spit that radiation like I'm Chernobyl
On Indus Valley, man, I'm in the valley
Crying myself to sleep on the sofa (When you're lonely)
I told ya I'm more than the kid with a chauffeur
Who don't know the life of a soldier, I'm older now
The world's a lot colder now
The MSFTS'll stay on the up and up, I'm tryna hold it down
They stay attacking us, I'ma just weep on my willow
I look what they saying, they playing as I go to sleep on my pillow
But then when I open my eyes, I wish to see you (Love)
But your phone doesn't ring and you're gone all the time (Time)
Well, I guess you're somewhere with your crew (Crew)
This ain't the first time, but the worst time, and I'm feeling so blue (Blue)
I'm at the SOHO House
If you wanna come through, got a seat just for you
Girl, and whether you do, I invited you so
Come here, mama, I know you want me
Food from the soul, I know you're hungry
Gave you my two cents, ain't got money, but
I'll take you somewhere fun and tell you something funny, hey
It's something funny, baby
You need to stand for something or else you'll fall for nothing
Girl, this not my country, we all come from Africa
Now we're onto something, girl, you're hella grumpy
I think you're just hungry, cause right now you're acting up
I don't think you want me, you just want my company
While your man is —ing all these girls who laugh at us
Girl, you got me running from you, I want nothing
Cloudy days aren't sunny
Girl, you make me wanna dance, dance, dance
You put me in a trance, you never wanna hold hands
But I guess I just missed the chance
Miss one text, she gets pi—
(Fuck this, not recording anymore)
Sometimes I feel like a stone
Sometimes I'm feeling like (I'm rolling)
Sometimes I feel like a stone
Sometimes I'm feeling like (I'm rolling)
Sometimes I feel like a stone
Sometimes I'm feeling like (I'm rolling)
Sometimes I feel like a slave
Sometimes I'm riding a wave (I'm rolling)
Sometimes I feel like a star
Sometimes I feel like a (I'm rolling)
Sometimes I feel like a star
Sometimes I feel like a (I'm rolling)
Sometimes I feel like a star
Sometimes I feel like a (I'm rolling)
Sometimes I feel like a star
Sometimes I feel like a (I'm rolling)
Sometimes I feel like a star
Sometimes I feel like a (I'm rolling)
Sometimes I feel like a star
Sometimes I feel like a (I'm rolling)
Sometimes I feel like a star
[lyrics was taken from http://www.lyrics.my/artists/jaden/lyrics/ninety]
Sometimes I feel like a (I'm rolling)
Sometimes I feel like a star
Sometimes I feel like a (I'm rolling)
Yeah, sometimes I feel like a star (I'm rolling)
Star, sometimes I feel like a star, yeah
Saying that we'll run away
(All night and day)
I doubt that we'll ever go
(All night and day)
I hope the sunset will stay
(All night and day)
We've traveled too far from home
(All night and day)
Saying that we'll run away
(All night and day)
I doubt that we'll ever go
(All night and day)
I hope the sunset will stay (Stay)
(All night and day)
We've traveled too far from home (Home)
(All night and day)
Saying that we'll run away (Oh)
I really doubt that we'll go (Go)
I hope the sunset will stay (Stay)
We've traveled too far from home
Saying that we'll run away
(All night and day)
I really doubt that we'll go
(All night and day)
I hope the sunset will stay
(All night and day)
We've traveled too far from home
(All night and day)
I don't wanna die, I don't wanna live a lie
I don't wanna know (Oh)
You could be my bride, you could let me come inside
You could be my home (Oh)
I don't wanna die, I don't wanna fantasize
I don't wanna go
But baby, you could be the one I'm telling all my secrets
When I'm all alone
Baby girl, you know I'm rolling
(—live a lie, I don't wanna know)
Get you without any clothes, I'm focused
(—inside, you could be my home)
Our love is drowning in the ocean, hopeless
I don't wanna cry, I don't wanna fantasize
I don't wanna know
(Baby, you could run away)
But baby, you could be the one I'm telling all my secrets
When I'm all alone
Baby girl, you know I'm rolling
(Baby, you could run away)
Get you without any clothes, I'm focused
(Baby, you could run away)
Our love is drowning in the ocean, hopeless
(Baby, you could run away)
(You could run away)
Rolling, rolling
Rolling, rolling
Baby girl, you got me rolling
Damn, out of your control when
I touch your body in the ocean
Then you feel these raw emotions
(Then you feel these raw emotions)
Syre
Passion, Pain and Desire just like my big bro'
What you didn't know it's this young kid's been in limbo
Since that gunshot wound on that hidden road
Lost, broken, invisible
But when that light gets low, he's invincible
So much soul that he redefined inevitable
So it'll never go
So the sun never set at all instead of setting slow
And as the legend goes Syre lived forever on
And never and forever alone, Syre
I'm rolling, I'm rolling
I'm rolling, I'm rolling
Saying that we'll run away
I doubt that we'll ever go
I hope the sunset will stay
We traveled too far from home
Baby, we don't need a hero
I have never been a hero
Your love always been a zero
Baby, you should be the hero
Baby, you should be the hero
Legend says Syre still exists in the mist, in the fog
Poets say he ascended to the Gods
Skeptics say he pretended to be gone
But I say that he's eternally lost